Two years of running this website and 70+ published articles later, my experience with blogging has opened up several opportunities to grow in my overall abilities in some unexpected ways as someone who codes.
Before launching this website I read all about the benefits of blogging. Two years later, I can say it takes effort but it's time well spent. I can also now say from my own experiences that blogging can accelerate your skills as a programmer. But how?
Read more about Inspirezone and why we exist.
Programmers need to have a variety of skills that are not just all about writing code. There are countless ways you can accelerate the growth of such skills as a developer just by having your own writing platform. Some of which include; growing in knowledge, writing proficiency, communication, technical skills and much more.
This time last year when this website crossed one year old I wrote 5 Incredible benefits of blogging as a developer (1 year of blogging reflections). This year I'll address a different perspective on how blogging can help programmers, focusing on some unexpected ways blogging can accelerate your skills as a programmer.
If you're curious, here's the very first post published on the site 2 years ago!
Disclaimer: This page contains affiliate links which provides Inspirezone with a small commission if you make a purchase through us. This is at no additional cost to you and helps to keep Inspirezone sustainable. See our full disclaimer here.
1. Improves communication proficiency
Writing is a form of communication and every programmer could do with improving how they communicate. Perhaps one of the prominent ways blogging can accelerate your blogging is through the practice of constant writing.
The more you write, the more you'll learn to articulate what you want to say. 
Developers communicate with their colleagues, clients, stakeholders and with each other. So working on improving your communication proficiency is certainly one method of improving your overall skills as a programmer. 
Also don't put obstacles in your way by saying things like "I'm not good at writing" or "I'm not a native speaker". 
Choosing not to start a blog for these reasons will definitely not improve your writing skills! However, choosing to start a blog that will enable you to write more will indeed help you improve. We all need to start from somewhere and the more you write the better you'll get.
2. Grows discipline in consistency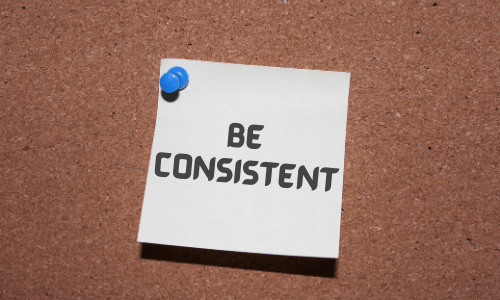 Consistency is often labelled as a key to success.
This particularly holds true for programmers. One of the best ways for anyone's coding skills to mature is true constant and consistent practice.  So what does having a blog have to do with consistency?
If you want to truly dedicate yourself to blogging, you'll quickly learn that consistency is needed for growth. 
Visitors to your website are more likely to return if they can see you always have new content. People are more likely to subscribe to your newsletters if you have a publishing schedule. Being consistent with good SEO (Search Engine Optimisation) practice will help engines like Google rank your website over others. 
To reach the right audience isn't easy when blogging as a newbie. But with time and consistency, you'll eventually see results.
This all helps with being consistent when it comes to maintaining your programming skills through constant practice and upskilling.
3. Increases networking opportunities
Blogging allows exposure in ways you may not initially anticipate. 
For example, as your blog grows you'll encounter some people reaching out requesting for collaboration or to write for you. These open up opportunities to network open dialogue with people from different fields. 
Developer communities are often filled with people who enjoy writing. Join developer communities such as DEV.to and you may end up developing a network of people you can reach out to exchange expertise. This is also often how projects between developers may start, and you may find yourself getting involved in some cool initiatives.
This shouldn't be the primary reason for launching a blog, but it's nice to know that you just don't know who or what projects you may end up collaborating with. This certainly adds an exciting aspect to blogging.
4. Diversifies your knowledge
When you write you'll also be reading. Whether for research, inspiration or because it's something you enjoy reading about. Your technical and non-technical knowledge will especially improve by blogging due to the natual process of having to research to write about certain topics.
Whether writing about a topic you're familiar with or one you're completely new to, you'll spend many hours reading, watching and researching about what you want to write about. 
This then provides an opportunity to grow and diversify your knowledge in many areas. 
If you read about me, you'll find my background is in the industry of embedded systems. However only a handful of posts on this website are about embedded systems (see them here). 
The rest of the topics I write about are related to other areas I've become interested in during my blogging journey. This includes categories such as productivity, development tools, open source, software processes, the Python language and more.
Diversifying your knowledge is just one of the natural effects of publishing articles and demonstrates how blogging can accelerate your skills as a programmer.
Through blogging, you'll find yourself exploring more aspects of software development than perhaps you wouldn't have. For me, I found myself constantly exploring areas beyond my comfort zone. 
For example, I participated in hackathons and challenges I likely would not have if I didn't have a blog. This was primarily because I became aware of such events through being active in developer communities and reading other people's blogs. The opportunity to write about the experience of participating in these events and documenting what I learnt was also a driving factor.
Hacktoberfest, DEV.to hackathons, Itch.io GameOff challenge are some of the events I participated in after launching this blog.
Through these involvements, I developed skills in areas such as GitHub, open source maintenance, game development, cloud development and more.These were not areas of software that I would have explored if it wasn't for blogging. 
When you start blogging, you'll likely find yourself also exploring and getting involved in areas you had no previous interest, or even knowledge of previously.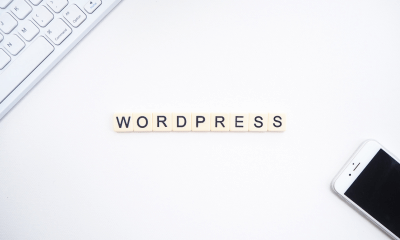 How to start a blog?
If you've always wanted to start a blog and haven't yet, don't overthink it and just do it! There are tons of options available to kick-start your blog today. 
If you want a hassle-free option where you don't have to worry about getting your own domain name and web hosting, we suggest registering on developer communities like DEV.to, Codenewbie, Hashnode or Hackernoon. These platforms allow you to begin publishing your articles today. They also take the work out of having to reach a target audience as these communities already cater for developers and will share your content.
You may also want to take things a step further and have your very own online platform completely owned and controlled by you. In this case we suggest getting your own website with domain name and hosting provider. This is how it started for Inspirezone and we recommend this option to anyone who is willing to learn about how to build and run a website. 
Inspirezone is hosted on Hostinger (affiliate) and runs on WordPress. Also, check out Namecheap (affiliate) as another option for domain name purchase and website hosting.
Conclusion
Writing articles isn't coding, but there are several unexpected ways blogging can accelerate your skills as a programmer. 
However, blogging can be tough, especially when you're not getting many readers which most will experience at the start of the journey. That's why you must enjoy what you write about if you plan on doing it long term.
As long as you have a passion for coding and you don't dislike the thought of writing, I encourage you to start a blog.
So what are you waiting for? Start your blog and learn for yourself just why blogging can accelerate your skills as a programmer!
Did you find this article useful? See other articles you may be interested in below: