Hacktoberfest 2021 is here! Join inspirezone in celebrating open source 🎉
We'll walk you through what Hacktoberfest is and why every developer should consider getting involved in the challenge!
Hacktoberfest is a month-long event to encourage developers of all levels of experience to make contributions to open source repositories. 
This is the 8th year of its running and Hacktoberst 2021 runs between Oct 1 – 31.
The challenge of Hacktoberfest 2021 like previous years is to make at least 4 valid contributions to an open source repository on GitHub or GitLab.
Register for Hacktoberfest 2021 and start the challenge!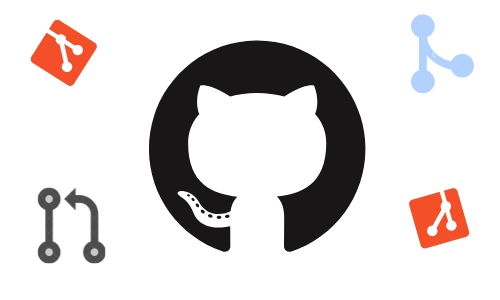 Open source refers to projects that are available for the public to freely use, modify and share. For software projects, this means not only is the software free to use, but the source code is also publicly available and can be modified.
Open source projects accept contributions from the public to help kickstart or progress the goal of the project. Contributions are typically made to open source repositories as git pull requests.
Contributions are not limited to adding features and can also include bug reporting, bug fixes, enhancements, refactoring, suggestions, documentation, language translations, promotion of the project and much more.
Why Participate in Hacktoberfest 2021?
The open source community has become a crucial factor in changing the world of software development.
The power of open source comes from accepting contributions from the public and it's important that developers like you and I participate in open source where possible. 
Did you know projects such as Mozilla Firefox, VSCode and Linux are all open source? For more open source projects creating a world-wide impact, see our article on 10 Incredible projects showing the power of open source.
These projects and thousands more are powered by the open source community and rely on developers all around the world. 
The purpose of the Hacktoberfest event is to promote and encourage more developers to get involved in open source. Therefore, now is a great time to learn and see how impactful open source is to the developer community!
Oh and if it's your thing, you'll also get the Hacktoberfest 2021 T-shirt shipped to you on completion of the challenge! You can also choose to plant a tree instead of receiving a T-shirt.
How to Participate in Hacktoberfest 2021 with inspirezone?
After registering on the Digitalocean Hacktoberfest 2021 website, the next steps to complete the challenge will be to submit 4 valid pull requests (PRs).
Start exploring GitHub for repositories and issues with the 'Hacktoberfest' label.
Here at inspirezone we are also participating in Hacktoberfest 2021 ⭐
All repositories on the inspirezone GitHub page have the Hacktoberfest label which means any accepted contributions will count towards the PRs you need to complete the challenge 🎉
For more direct assistance in your Hacktoberfest journey consider officially joining the inspirezone community for free. This will give you access to our exclusive Discord community and to receive more direct support.
No matter your level of experience you can make contributions to open source projects. Explore and find out projects that interest you enough to make a contribution.
Here are some resources to help you navigate what open source is all about and how to get involved.
Hacktoberfest resources.
Inspirezone open source articles.
See other articles you may be interested in below: