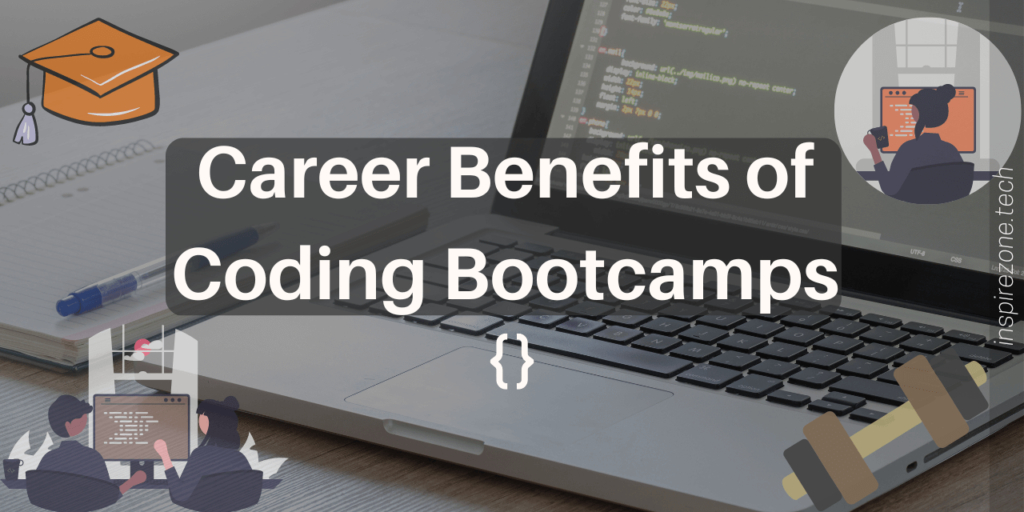 Learning is one of the most powerful tools to succeed in any endeavor or career. For many years, schools have invested millions in updating the content of their syllabi and improving students' knowledge.
However, in this digital age, technical skills are a mandatory component every candidate must have. Coding bootcamps in some cases, can accelerate the development of technical skills.
Getting space to learn technical skills can be a simple mission, but not all offers teach you the added value of being a successful worker since the jobs go beyond theoretical levels.
This article will discuss how the best coding bootcamps can be a safe choice for job stability and professional growth in your tech career.
Why Are Coding Bootcamps so Popular?
The growth of coding bootcamps is a direct reflection of the technological demand in our society. 
Bootcamps are on-site or online institutes that offer technology programs such as data science, web design, software engineering, or cyber security. Unlike universities, bootcamps have short courses, approximately three to six months, cheaper tuition, and policies based on professional growth.
These tech institutes prepare thousands of students each year to enter the tech workforce of America and the world. Academic schedules cover in-demand content, access to professional tools, and job training — famous companies like Google, Amazon, and Microsoft host the best bootcamp grads annually.
4 Ways Coding Bootcamps Increase Your Career Opportunities
The goal of any ambitious student is to find a job that suits their needs. Several individuals will want to access useful content during the job-seeking process. In the list below, we'll show you four techniques bootcamps apply to promote professional development in your career path.
Employers look for candidates who combine mental and technical aptitude with work values. This is one of the best mission bootcamps on the market. The schools promote applied  knowledge to the objectives of each company. 
Although individual performance defines a large percentage of your professional level, it's important to learn about the pace of work in real-world projects.
2. Job Positioning Services
The popularity of coding bootcamps comes from many elements: 
Reputation
Instructor experience 
Available resources 
Job placement rates
These figures are the main indicator that demonstrates the quality of these institutions. Students access technology programs while learning fundamental work skills to succeed in any job interview.
Some services include mock job interviews, portfolio creation, resume writing, salary discussion, meeting strict schedules, and problem-solving skills. Bootcamps have all the necessary tools to take their students to the biggest companies in the market. 
The results speak for themselves. In the table below, you will see the top five coding bootcamps with the best outcomes:
| | |
| --- | --- |
| School Name | Job Placement Rate |
| Codesmith | 92% |
| General Assembly | 90.5% |
| DevMountain | 87% |
| Flatiron School | 86% |
| Tech Elevator  | 85% |
After completing the courses, the bootcamps begin an employer search period. Famous schools offer hiring partnerships, an exclusive benefit for large and small tech companies to get the best candidates for their payroll. 
These services allow students to meet potential employers before finishing their careers. These alliances are a strategy that benefits everyone involved:
Schools improve their reputation and show tech businesses the talent created in the classroom.
Companies find suitable candidates for their needs.
Graduates discover new job opportunities to enter the tech industry quickly.
Finally, we must talk about reality in our society: higher education is very expensive. Money is an obstacle for many people in achieving their dreams. However, coding bootcamps offer supportive and special solutions to study without considering expensive tuition.
You can check out any coding bootcamps that come with job guarantees. This service is a method used by certain schools to guarantee a job for you after completing the course. This plan reimburses a percentage, up to 100 percent, of your tuition if you don't find a job within a certain period.
Bootcamps have the tools you need to become a well-equipped professional. Remember that these tech institutes constantly update the content of their syllabuses so that students learn the scope appropriate to the needs of the industry. If you want a bright future in the tech industry, consider starting a career path at coding bootcamps.
Do you have any experience going through coding bootcamps? Let's hear about them in the comments below.
Did you find this article useful? See other articles you may be interested in below: